Welcome Gina G Beauty &
Permanent Makeup
Gina G Beauty's mission is simple – focus on one thing & be the best at it! For us, that's your salon experience. Our aim is to deliver great treatments, great products, great results & great service.
Our team of fully qualified, experienced and friendly staff are here to provide you with a warm welcome. We provide a wide range of beauty and permanent make up services from facials and nails to lasers. Above all, you can be sure we will offer you a friendly, private consultation with accurate, honest advice tailor-made for you.
We have been here for over 10 years. Our clients have remained loyal as we work hard to meet their expectations. And for that we are immensely proud.
We've always wanted to ensure that our staff are not only going to provide the most up to date treatments, in a beautiful environment but also that they are educators to teach their clients about their all aspects of their skin health and hair growth. This is something I truly believe we have achieved!
Our ethos is, investing in the teams training and development and researching and trialling any new treatments and products so our team are always consulting with confidence. Our knowledge, skills and development are changing all the time.  We want our clients to feel valued and fully understood about their expectations and desired results.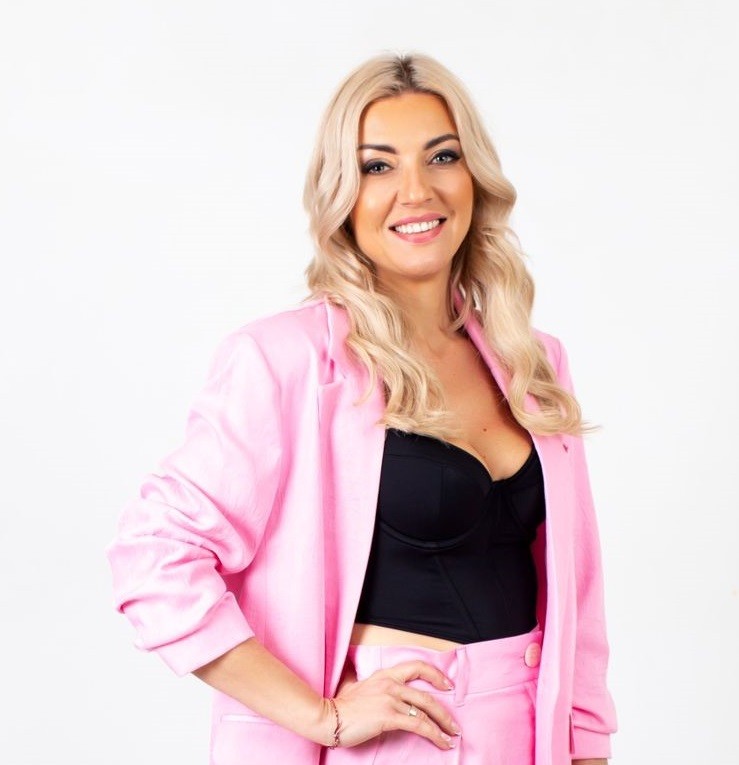 Gina Greiner
My name is Gina Greiner-Maciuga. I started my adventure with the cosmetics and beauty industry 10 years ago. I have been running my company Gina G Beauty & Permanent Make UP Ltd for 7 years. I offer my clients high-quality beauty treatments in my beauty salon in Birmingham. I approach all of my clients very individually. I do among others Permanent Makeup, Ombre and Powder eyebrows, advanced laser and anti-ageing treatments.
Get in Touch
44 7553 546 182
info@ginagbeauty.com
Open Hours
10.00 am – 8.00 pm Mon – Sat
Our Office
297 – 301 Bearwood Road
B66 4DP Birmingham, UK