Treatments
We offer a full range of at-home beauty treatments to keep you feeling relaxed and looking fabulous
Semi-permanent Brows
There are a number of reasons why ladies choose permanent brows. Some simply want more dramatic defined brows, some have light coloured brows and choose to give up the high maintenance option of fortnightly brow tints, others have over plucked their brows or suffered from alopecia and some simply have thinner brows they would prefer to be thicker.
Whatever the reason you can rest assured the brows you want are most certainly achievable. Using the machine method of permanent cosmetics allows us to create hair stroke brows, powder brows or a mix of the two.
Semi-permanent Lips
Lips often become paler and thinner with time, losing the line definition and natural healthy colour. Using the various procedures available for lips we can now work to correct uneven lip shapes and define and enhance the lips to give the appearance of fuller, more colourful healthy lips.
Semi-permanent Eyeliner
The eyes are the first thing people see when they speak to you which is why it is so important for many women to make their eyes one of their most perfect features. Eyeliner/ lash enhancement aids in giving the appearance of thicker lashes and brighter, better defined eyes.
The lash liner can be applied as thick or as subtly as the client would like and is done by applying a fine liner through the lash line, top, bottom or both.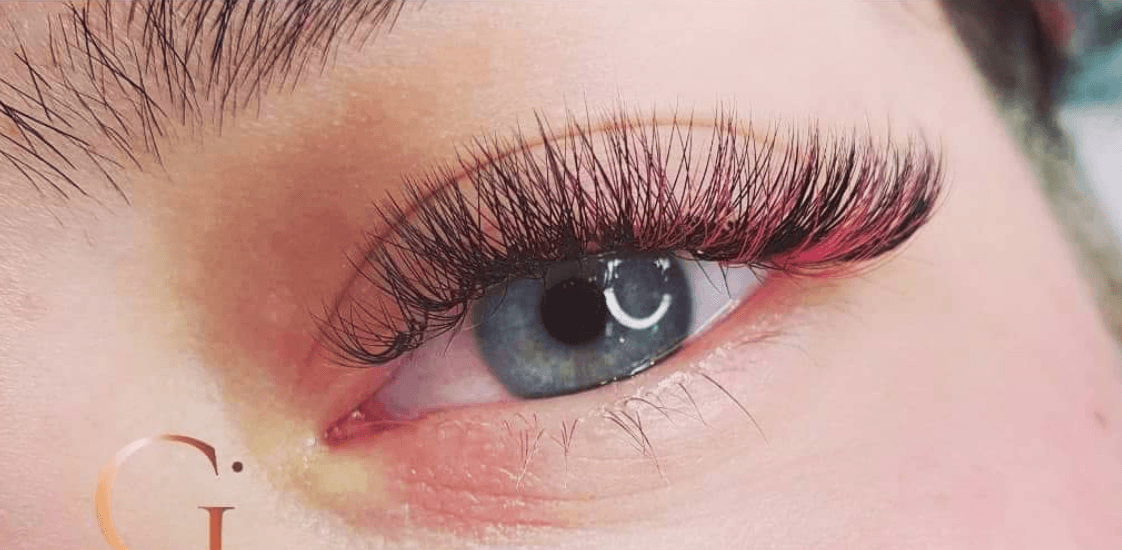 Eyebrows / Eyelash Tinting
Enhance your brows by having the hairs gently tinted. If you want more definition then this is for you. Choose from going a shade darker with a soft enhancement or covering up any grey or white hairs. It will be sure to compliment any eyebrow shape or tidy. 
Lash Lift
It's a great alternative to lash extensions and the perfect way to enhance what you already have, whether your lashes are long, short, thick or stubborn. This treatment will create the look of longer, fuller lashes that make your eyes appear more open and youthful as well as saving time in your morning routine. So, if you're looking for long-lasting, low maintenance, natural-looking eyelash enhancement then lash lift is for you. 
Classic Pedicure
This pedicure treatment involves the soaking, exfoliation and removal of dead skin on the feet with nail shaping, cuticle work, foot massage and paint. The best way to keep feet and toes in perfect condition.
Gel Pedicure
A luxurious, long lasting treatment for feet and toes. Includes the soaking of the feet, removal of dead skin, cuticle work and foot massage. Nails are also filed and painted with gel polish which is set under a lamp.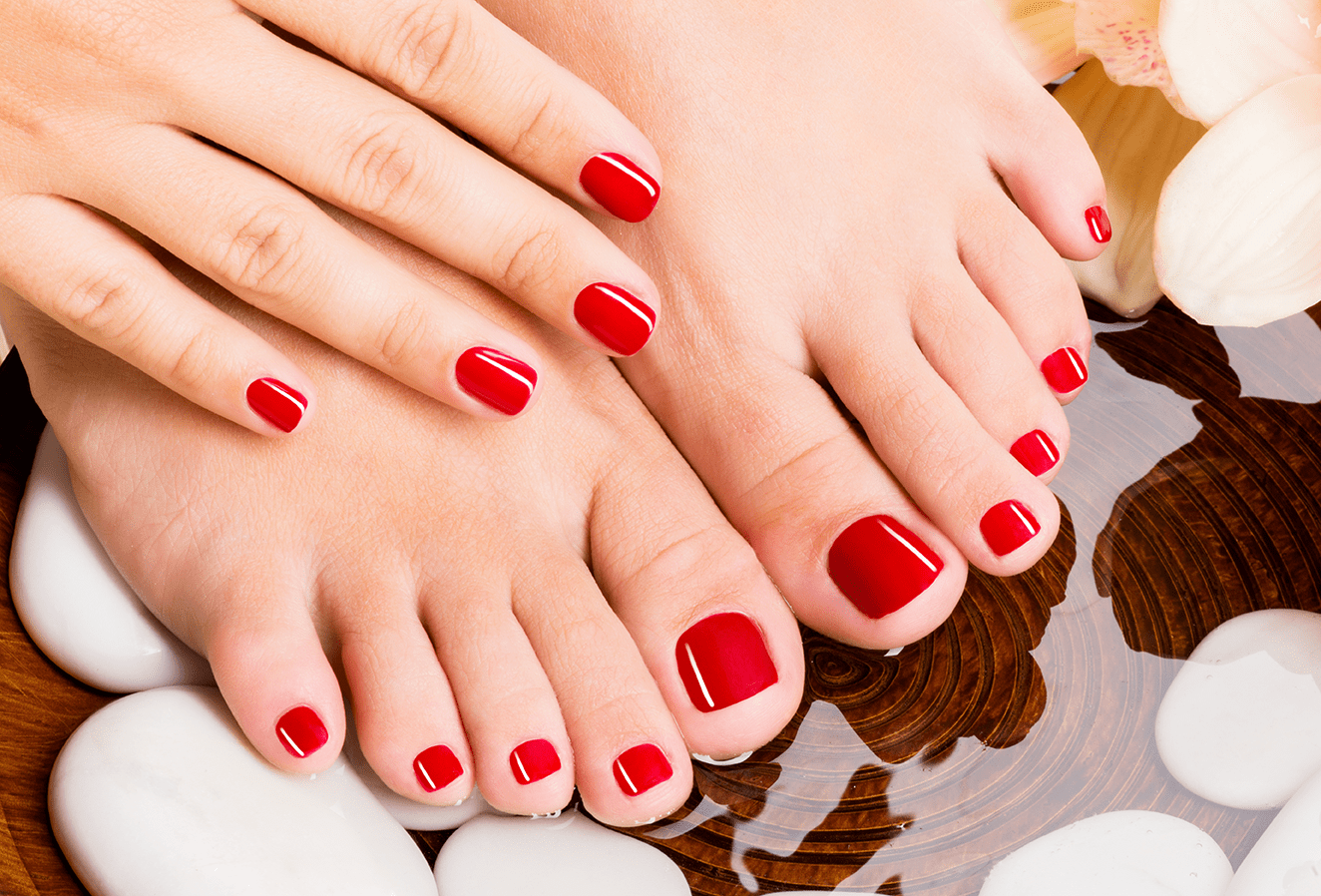 Classic Manicure
This luxury manicure treatment involves soaking, cuticle work, nail shaping and varnish in a colour of your choice. It is then finished with a hand and arm massage.
Gel Manicure
A luxurious, long-lasting treatment for nails and hands. It includes cuticle work, then nails are shaped and painted with gel polish which is set under a lamp. The treatment is then finished with a hand and arm
Gel Polish Removal
The best way to remove gel polish without damaging the nails. This treatment covers removal or gel polish on either hands or feet.
Blomea Treatments
The Bloomea treatment is used to smooth the skin and unifies complexion, colour and surface.  The perfect pre special event / red carpet facial.
The Bloomea treatment is performed using three techniques.  Macro-Exfoliation which is programmed and controlled peeling, followed by high frequency micro – vibrations massage that nourish the skin superficially, this stimulates collagen and elastin and finally LED therapy is applied to heel and regenerate the skin.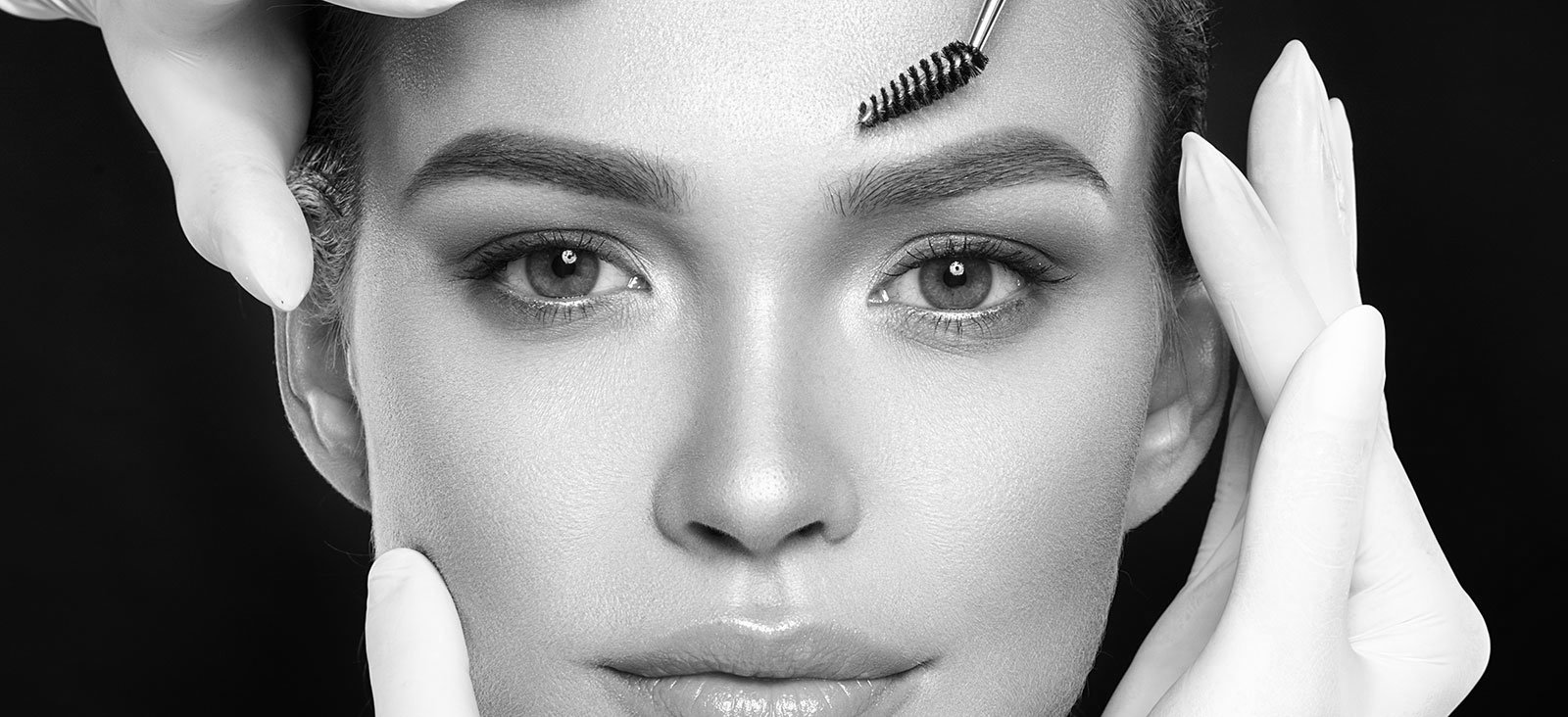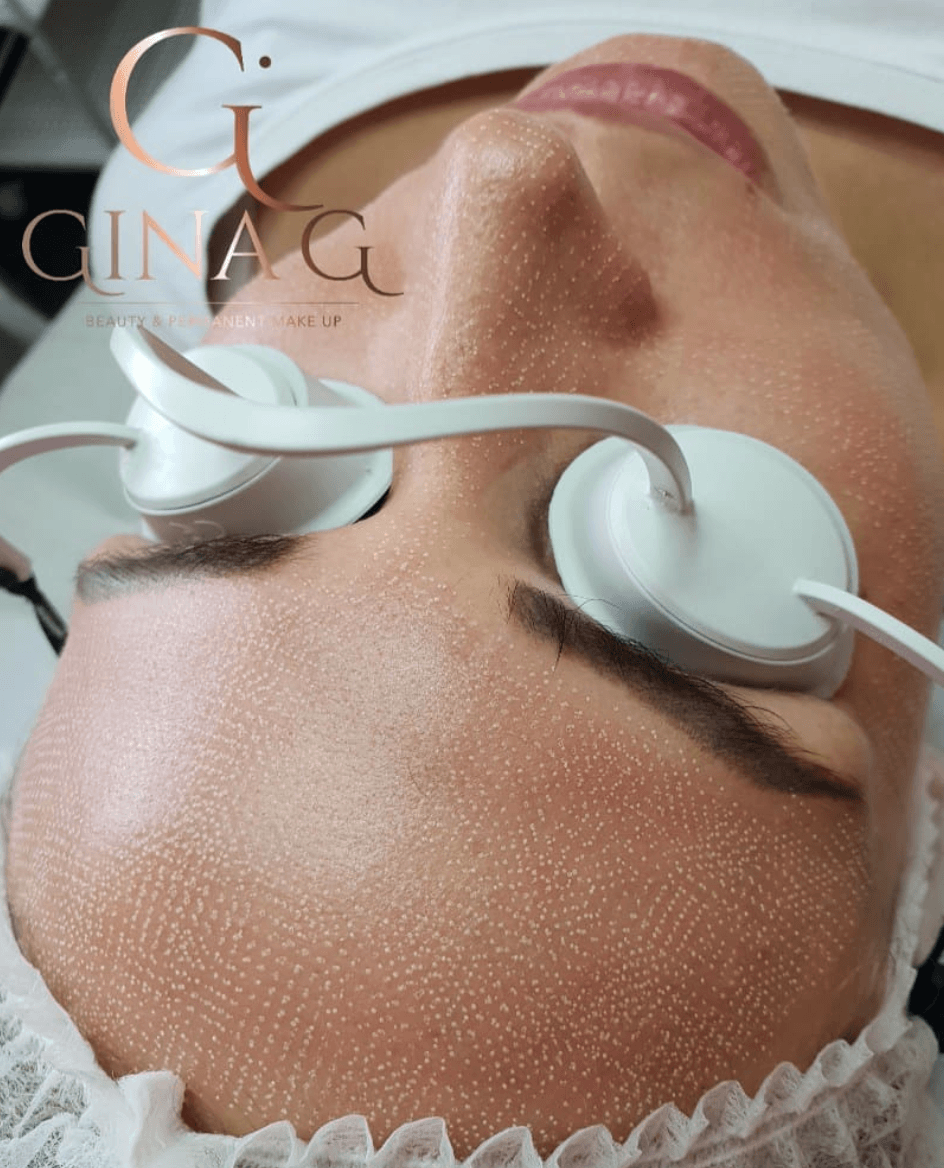 BB GLOW
Our BB Glow treatment provides immediate coverage and long-lasting beauty without overstimulating the skin. The results are visible wrinkle improvement, even skin tone, and a beautiful glow.
Diamond Microdemabrasion
No chemicals or anaesthesia are used in the procedure, which is known for being simple and pain-free. It's appropriate for most skin types because it is non-invasive and can effectively reduce or eliminate wrinkles, acne, age spots, stretch marks, and more.
Oxybrasion – Oxy Peel
The skin is treated with fragmented compressed oxygen drops of saline, which is dispersed on the surface of the skin causing friction. The exfoliation does not irritate the skin, and as such, it is also recommended for people with sensitive skin or redness. It effectively relieves inflammation, moisturises, and softens the skin. 
Needle Mesotherapy with Cocktail:
Mesotherapy solutions can stimulate the fibroblast cell in the skin to produce more collagen to combat the signs of ageing. Amongst the list of skin-friendly ingredients injected are growth factors, peptides, antioxidants and trace elements that provide the ideal environment for healthy skin that copes with the ageing process better.
Exfoliation Acids Peels
A chemical peel is a skin-resurfacing procedure in which a chemical solution is applied to the skin to remove the top layers. The skin that grows back after a chemical is smoother and younger-looking. Chemical are used to wrinkles, skin discolouration and scars — typically on the face.
CPL – CALIBRATE PULSE LIGHT
 CPL technology provides a wide range of wavelengths for the treatment of a number of skin conditions, including the removal of unwanted hair, vascular lesions, epidermal pigmented lesions, photo-damage and acne Vulgaris. CPL's dual mode filtering and square pulse technology are the key innovations enabling practically pain free hair removal – which differentiate CPL technology from many ordinary IPL systems.
CPL applicator, with a selection of cut off filters, offers a broad and effective spectrum for the treatment of unwanted hair and skin imperfections, with minimal patient downtime and risk of side effects.

Clinically proven to effectively treat unwanted hair, acne, rosacea, thread veins, fine lines/wrinkles, and the visible signs of sun damage, CPL treatments are gentle, offering gradual results, leaving your skin looking smooth, silky and radiant.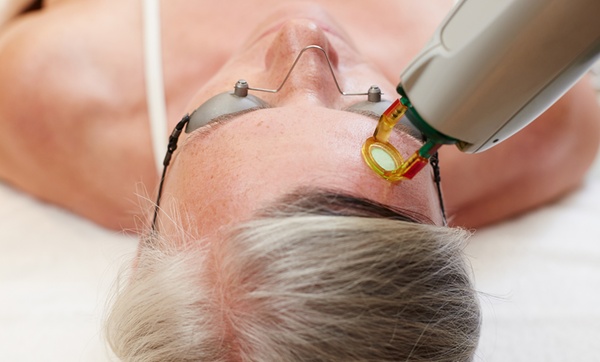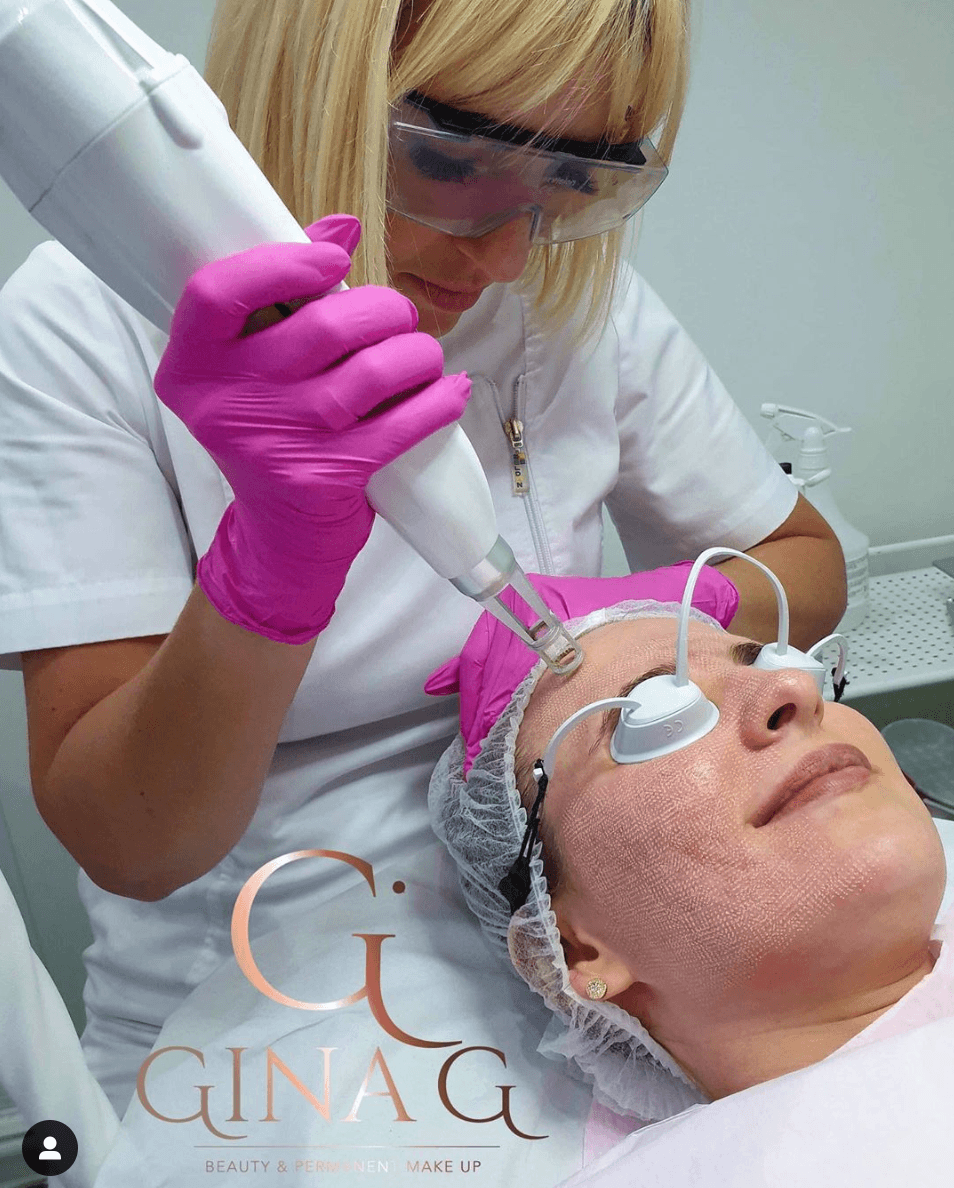 FRACTIONAL LASER X LASE PLUS
Fractional laser treatment is a non-invasive treatment that uses a device to deliver a laser beam divided into thousands of microscopic treatment zones that target a fraction of the skin at a time, analogous to a photographic image being enhanced or altered pixel by pixel.
Fractional laser treatment has bridged the gap between the ablative and non-ablative laser techniques used to treat sun-damaged and ageing skin. While ablative laser treatments work mainly on the epidermis (surface skin cells) and non-ablative treatments work solely on dermal collagen (mid-layer of skin) only, fractional laser treatment works at both the epidermal and dermal layers of the skin.
Fractional laser treatment is used for the treatment of:
Facial lines and wrinkles

 

(

rhytides

)
Sun damage
Skin

 

pigmentation

 

associated with

 

photo-ageing

Surgical and

 

acne scarring.
Although fractional laser treatment has been advocated in the treatment of pigmentation disorders such as melasma, the treatment itself can lead to post inflammatory pigmentation.
Get in Touch
44 7553 546 182
info@ginagbeauty.com
Open Hours
10.00 am – 8.00 pm Mon – Sat
Our Office
297 – 301 Bearwood Road
B66 4DP Birmingham, UK